Foliage by the lake
Leeza's Birthday Flowers
Still Life
Teapot Still Life
Ballerina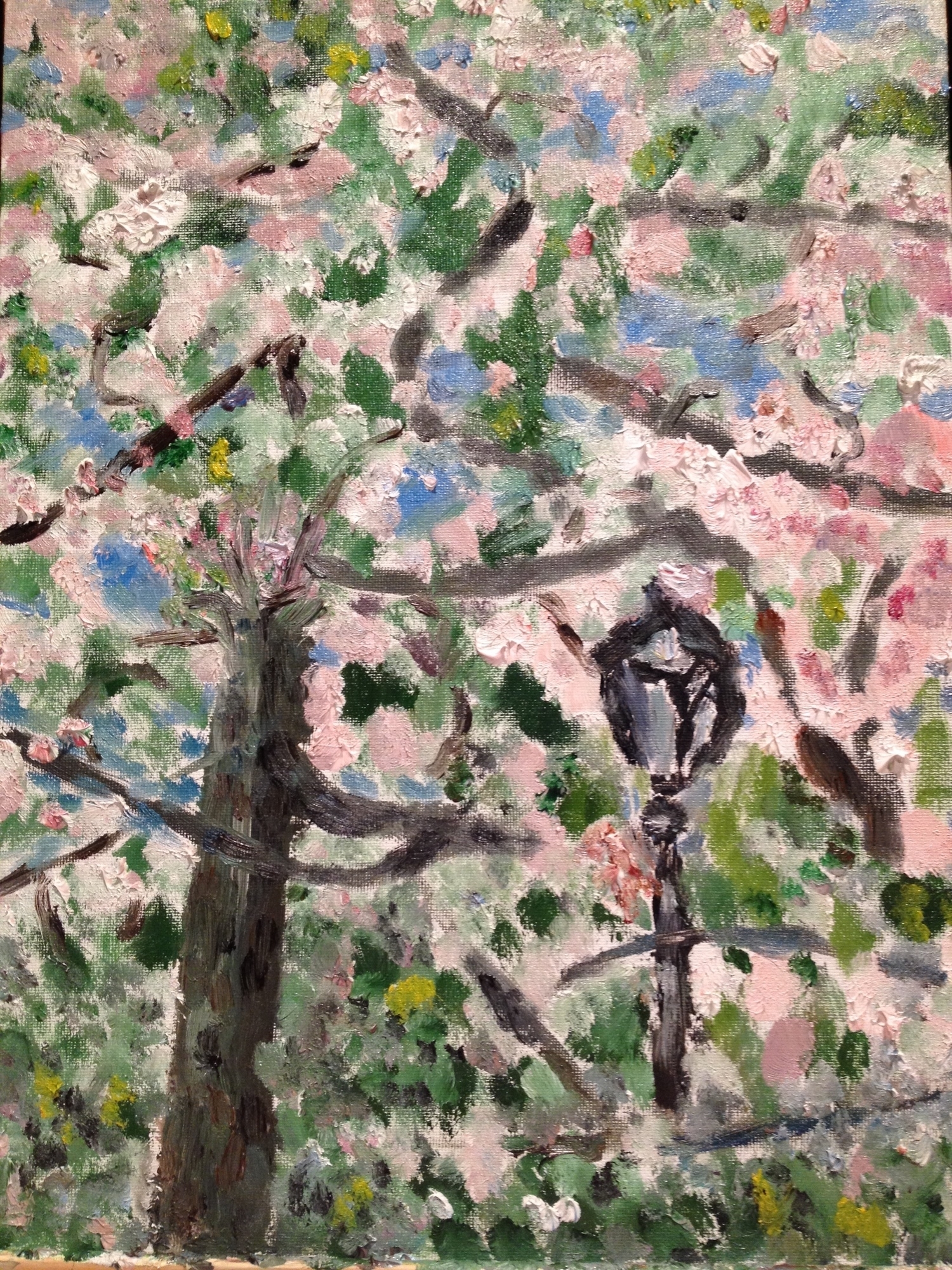 Blooming Tree and Lamp Post
Autumn in New England
Winter in Boston 2015
Cape Cod Beach
Cape Cod Pines
Coat Draped Over a Chair
Charles River
Tree By Charles River
Irises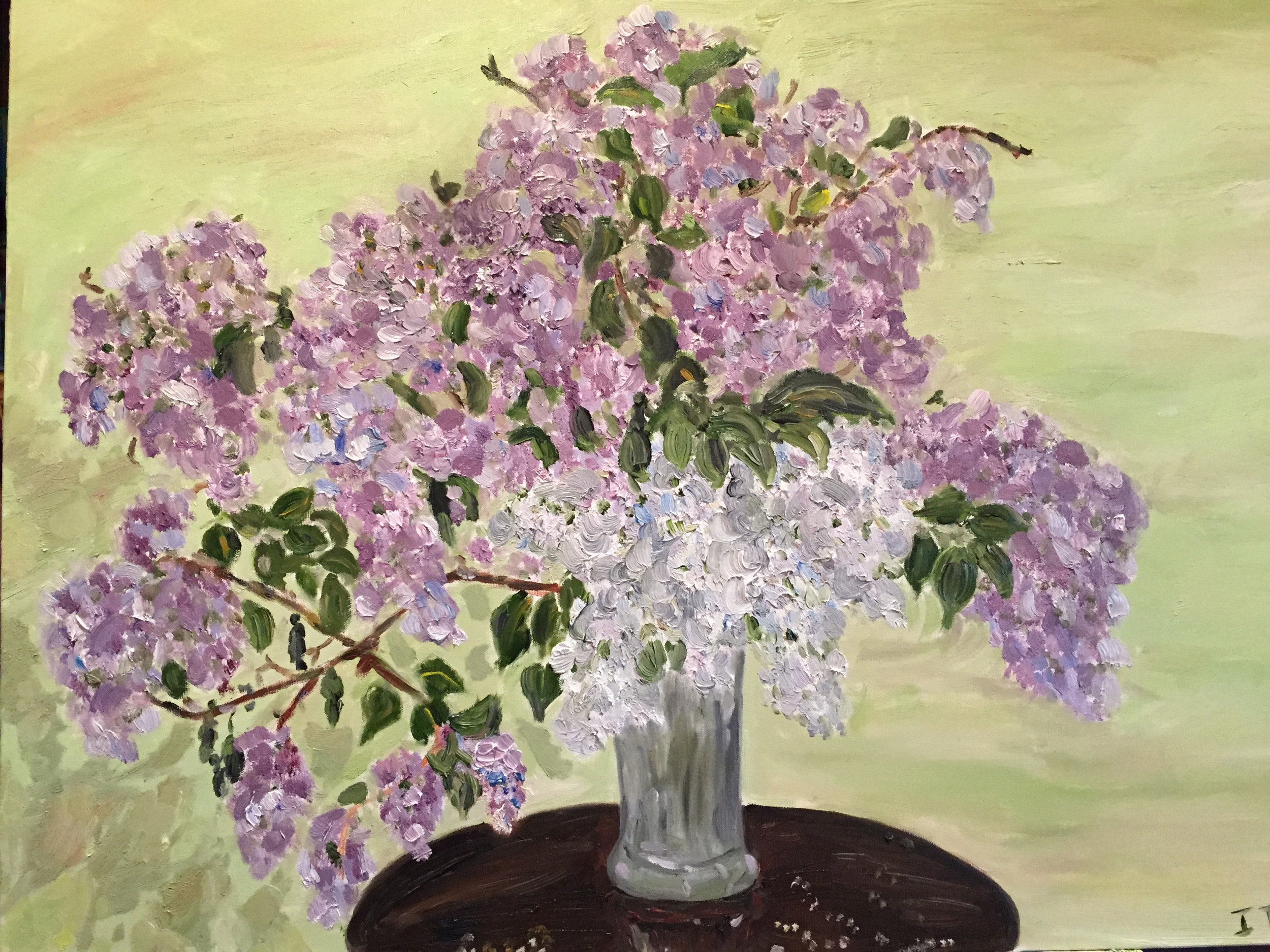 Liliacs in Green Background
Red Flowers
Autumn Trees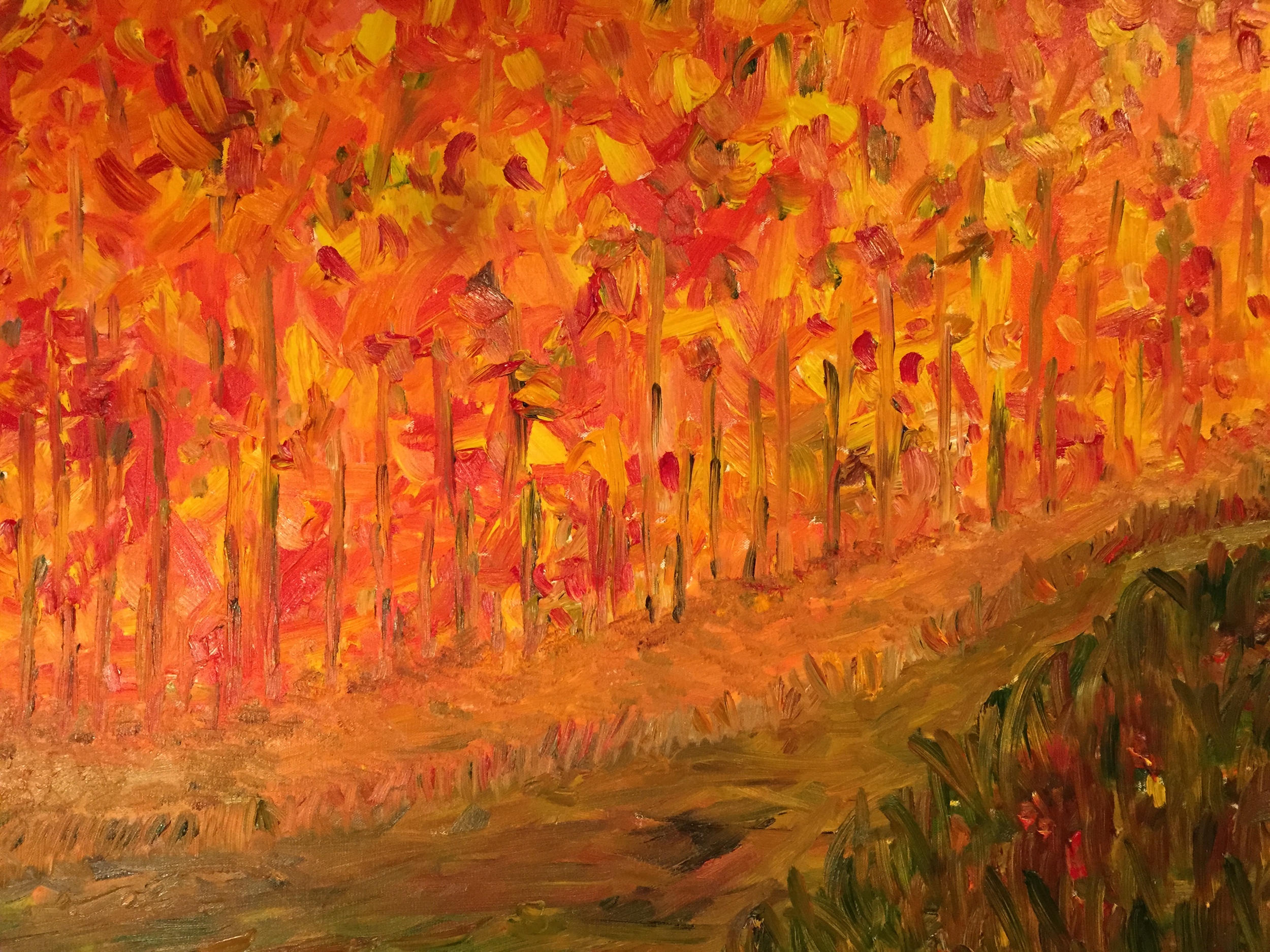 Fire Trees
Point Lobos, CA
Haystacks in Heard Farm, Wayland
Snow storm in Boston
Rockport, MA
Sunflower
Rockport Sea Shore
Small sailing boat
Beach in Yarmouth, Cape Cod
Loneliness
Bamboo
Fallen Tree
Sunrise in Cape Cod beach
Seafoam
Flowers From My Dream
Headless Crown - Influenced by Kandinsky
Lilacs by Blue
Loving Tree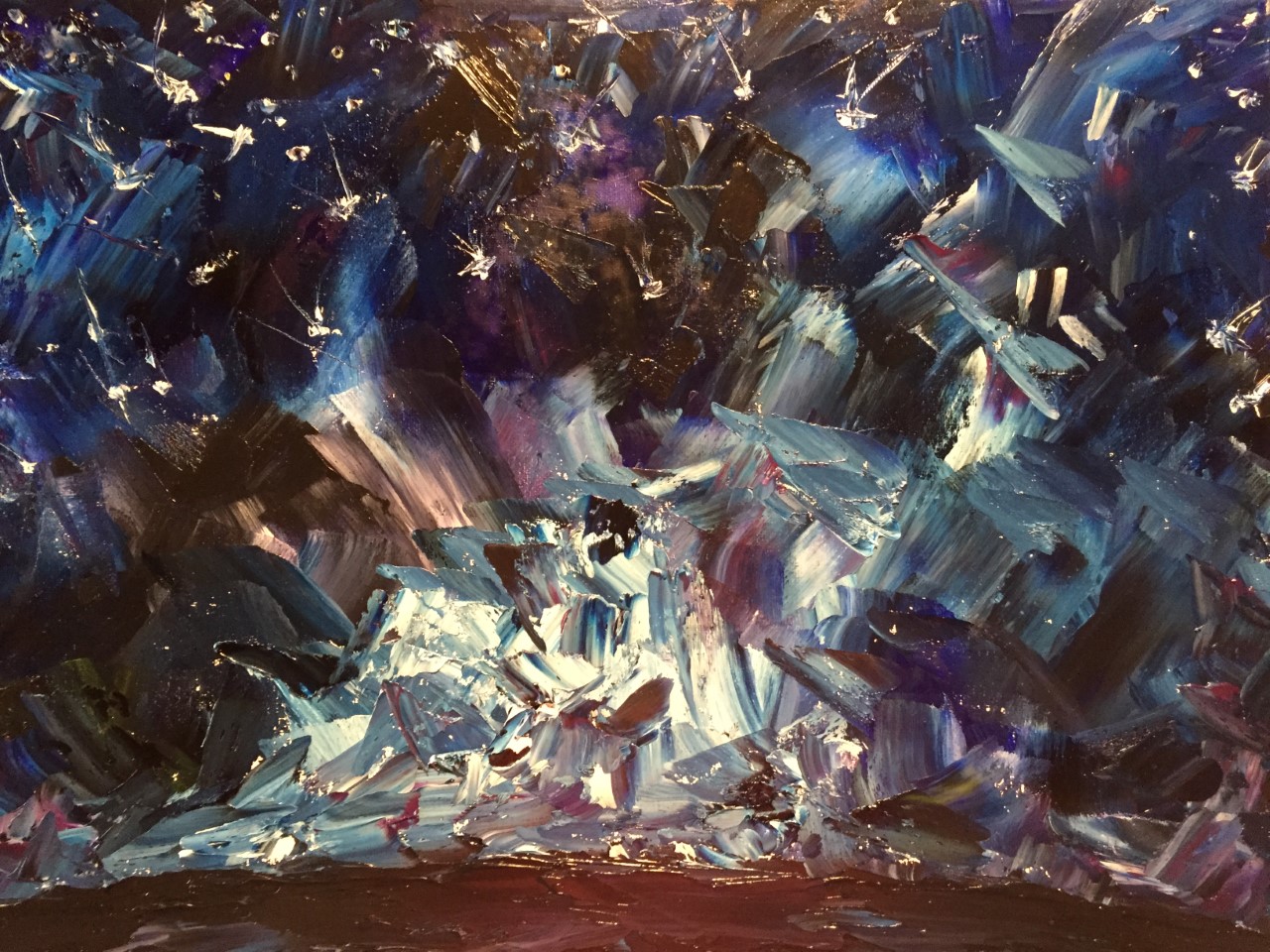 Falling Stars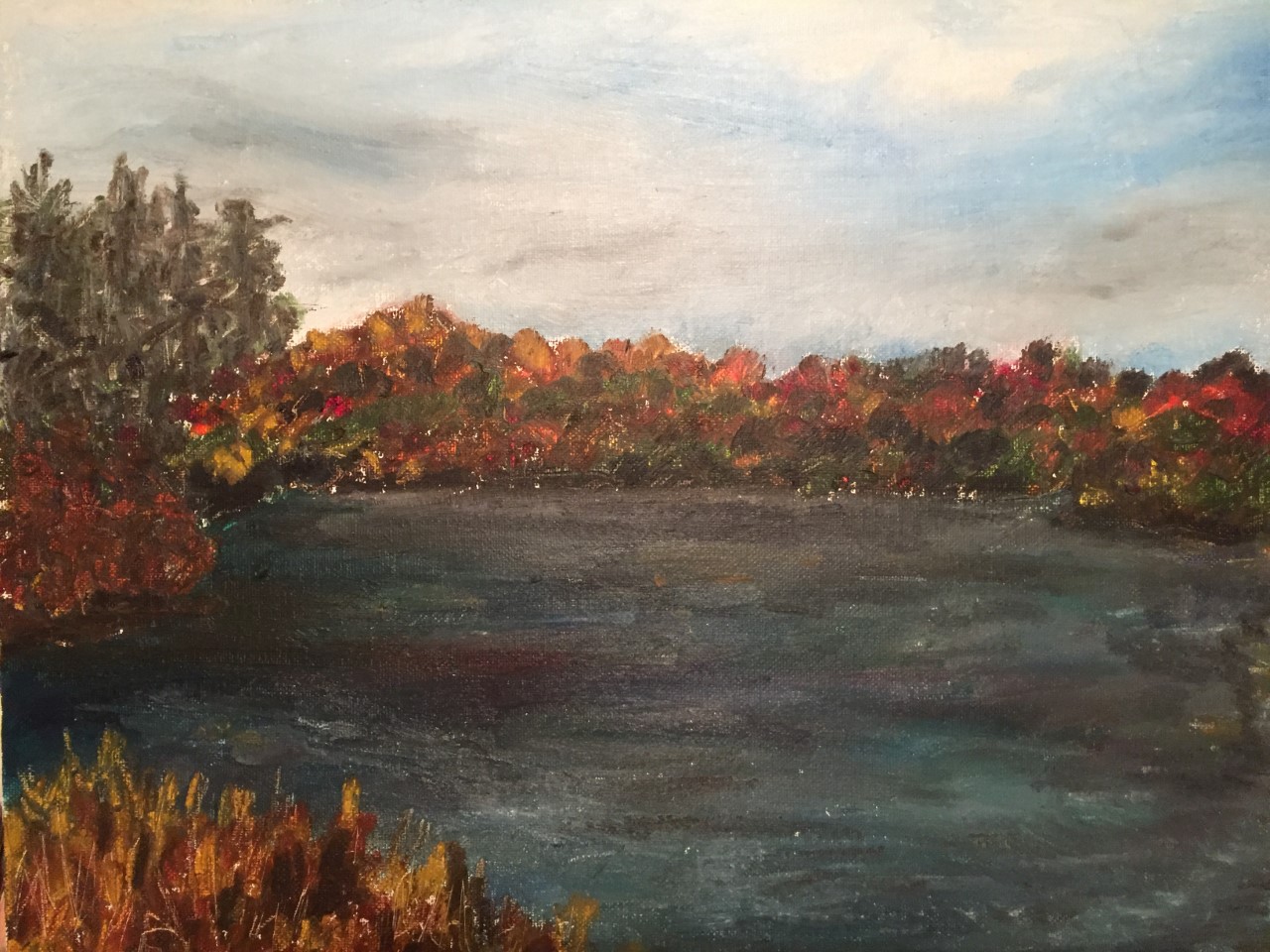 Autumn in Wellesley College
Hudson River Sunset
Red Rock Canyon
Bar Harbor
Boat of My Dreams
In Memory of Janusz Korczak
Mount Fuji
Beacon Hill Lamp Post
Winter Afternoon
Snowstorm
Boston Sunset
Garden in Foliage
Tree in Esplanade
Galaxy
Late Bloomer
Irises
Sunset on the Hudson
Grabbing for Life
Wachusett Mountain Path
Ocean Reflection Study
Vase with Flowers
Esplanade
Mirror Reflection, Glass, and Still Life Study
Waterfall
Morning after Snowfall
Wachusett Mountain Trees
Flower Shower
Birch Trees in the Fall (Sold)
Delpht River
Light at the End of the Tunnel
Contemplation in Beauty
Foliage by the lake
Leeza's Birthday Flowers
Still Life
My first still life
Teapot Still Life
Ballerina
This is the first time I have painted a person. It was an interesting challenge to paint a ballerina in particular because of the specific shape of each movement.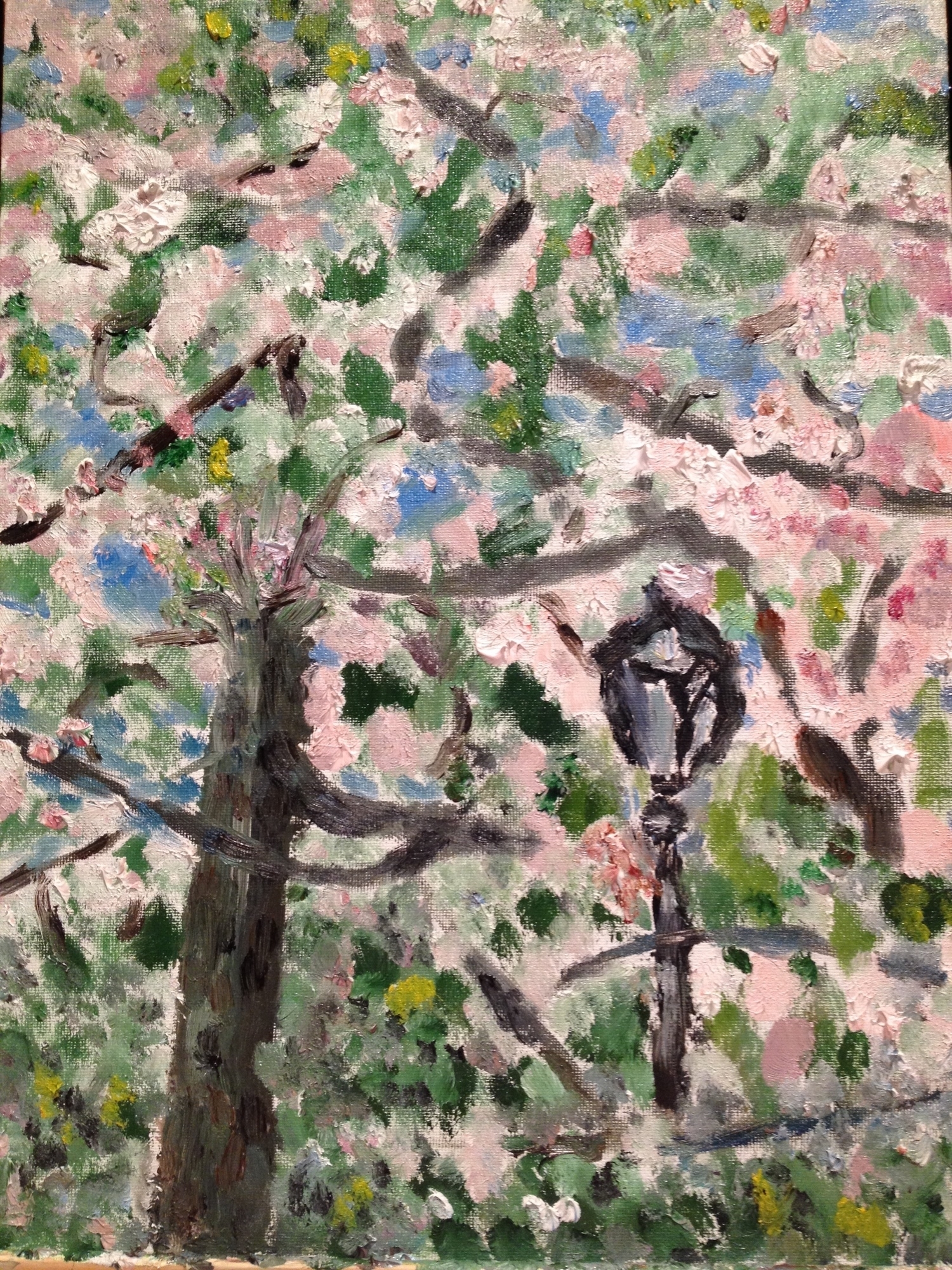 Blooming Tree and Lamp Post
Autumn in New England
Winter in Boston 2015
Cape Cod Beach
Cape Cod Pines
Coat Draped Over a Chair
Charles River
This was done by palette knife.
Tree By Charles River
Irises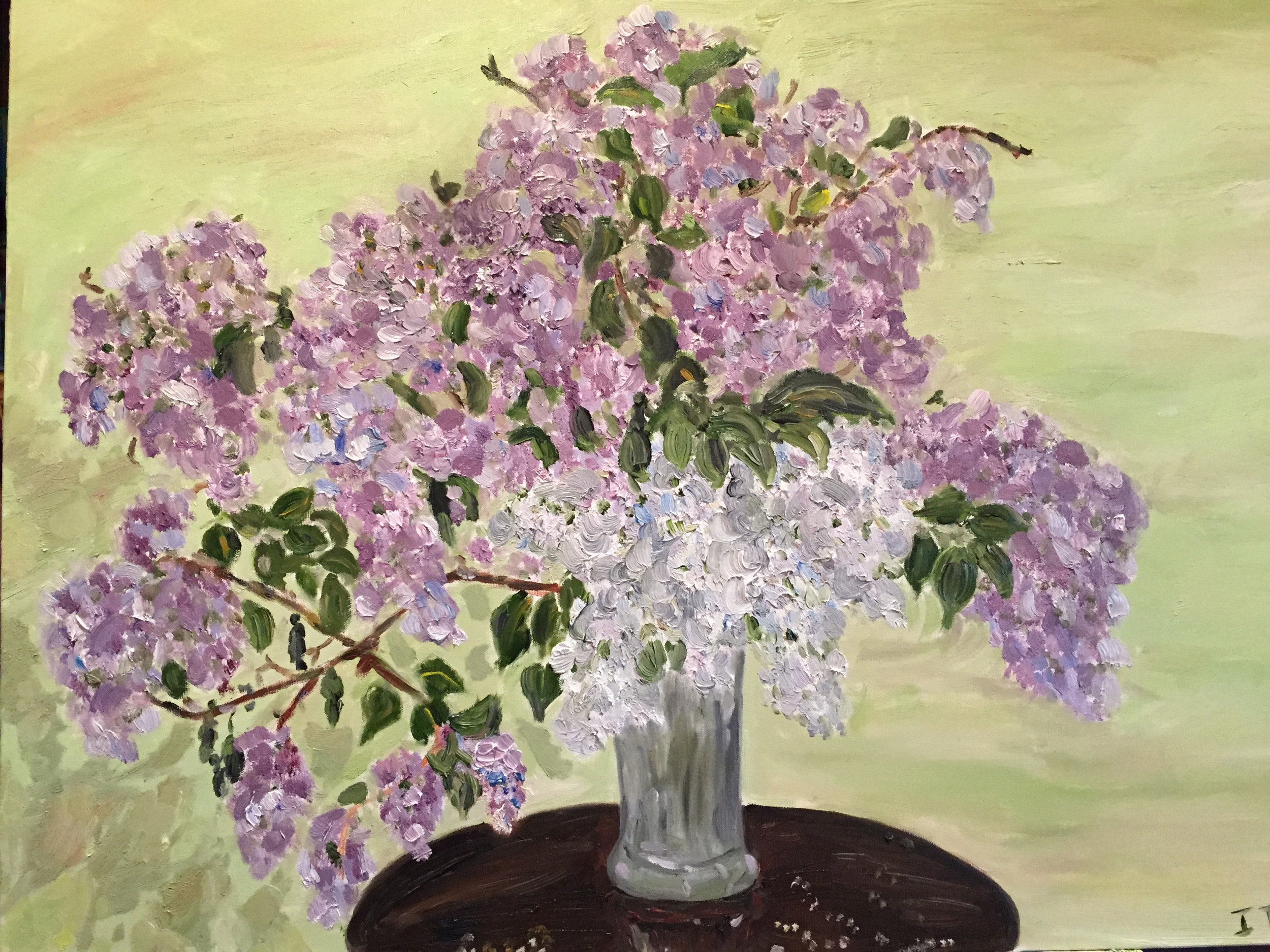 Liliacs in Green Background
Red Flowers
Autumn Trees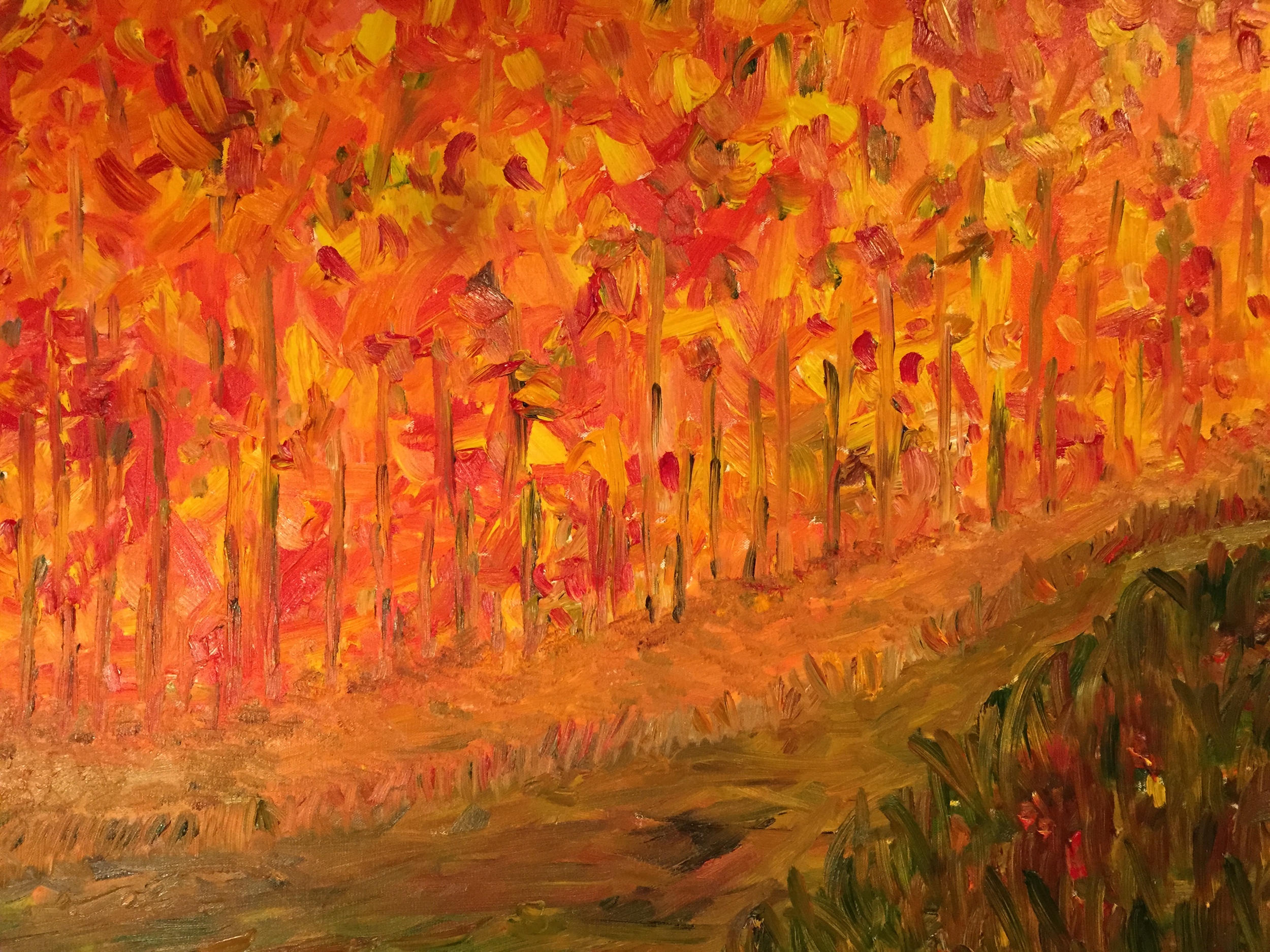 Fire Trees
I was fascinated by how the trees in Massachusetts are so bright orange during the foliage that they appear to be on fire. This is a sort of impressionist painting because I wanted to depict the connection between the foliage and fire in my mind.
Point Lobos, CA
Haystacks in Heard Farm, Wayland
Snow storm in Boston
Rockport, MA
Sunflower
Oil on stretched canvas, 12x16
Rockport Sea Shore
Oil on panel canvas, 12x16, palette knife
Small sailing boat
Acrylic on panel canvas, 8x10
Beach in Yarmouth, Cape Cod
Acrylic on panel canvas 9x12, palette knife
Loneliness
Oil on stretched canvas 11x14
Bamboo
Oil stick on stretched canvas, 9x12
Fallen Tree
Sunrise in Cape Cod beach
Oil on the stretched canvas, 9x12 palette knife
Seafoam
Oil sticks on stretched canvas 9x12
Flowers From My Dream
Stretched canvas, oil, palette knife, 30x40
Headless Crown - Influenced by Kandinsky
Panel canvas, oil, 16x20
Lilacs by Blue
Stretched canvas, oil, 24x30
Loving Tree
Oil, palette knife, 16x20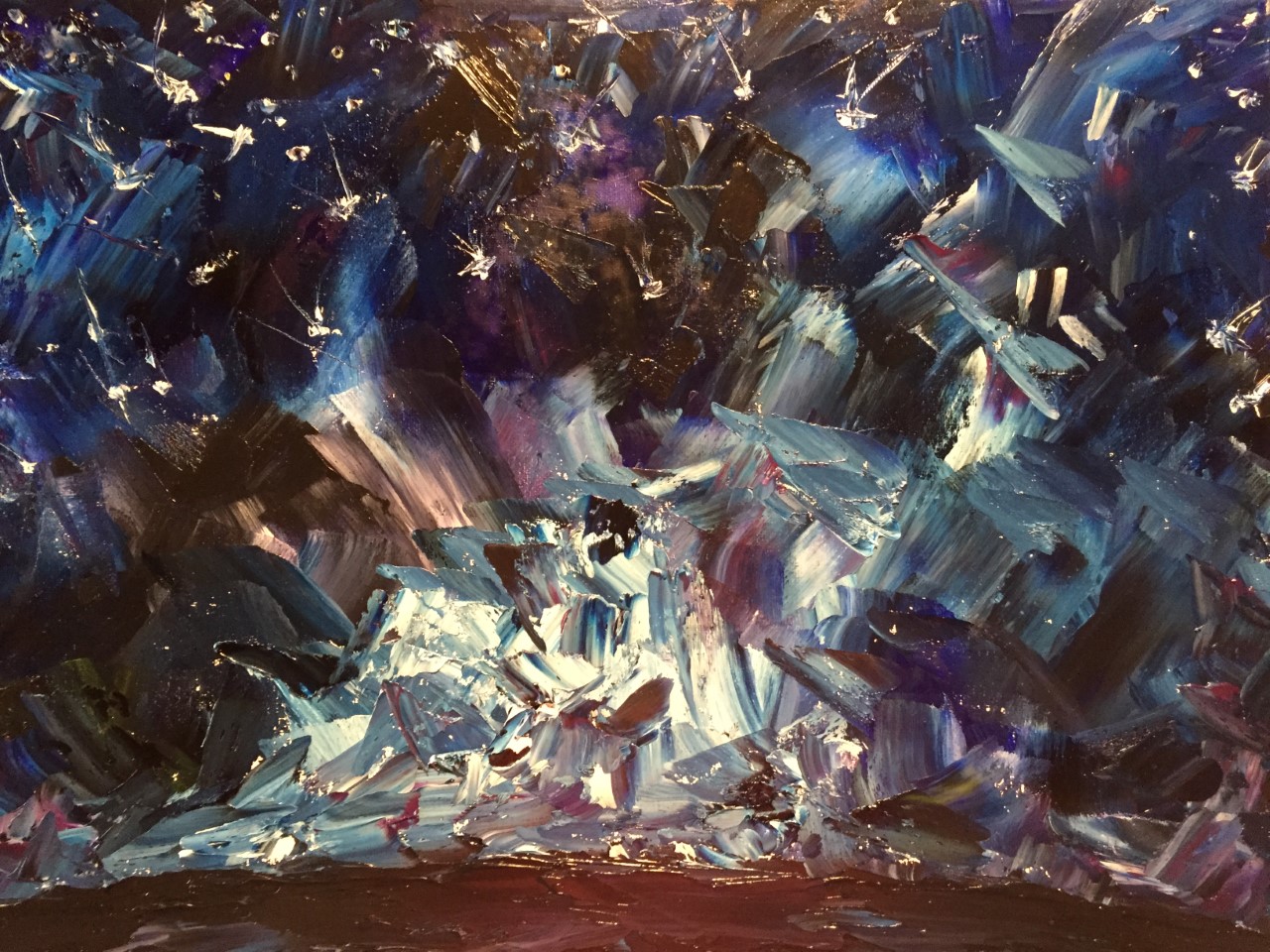 Falling Stars
Stretched canvas, oil, palette knife , 14x18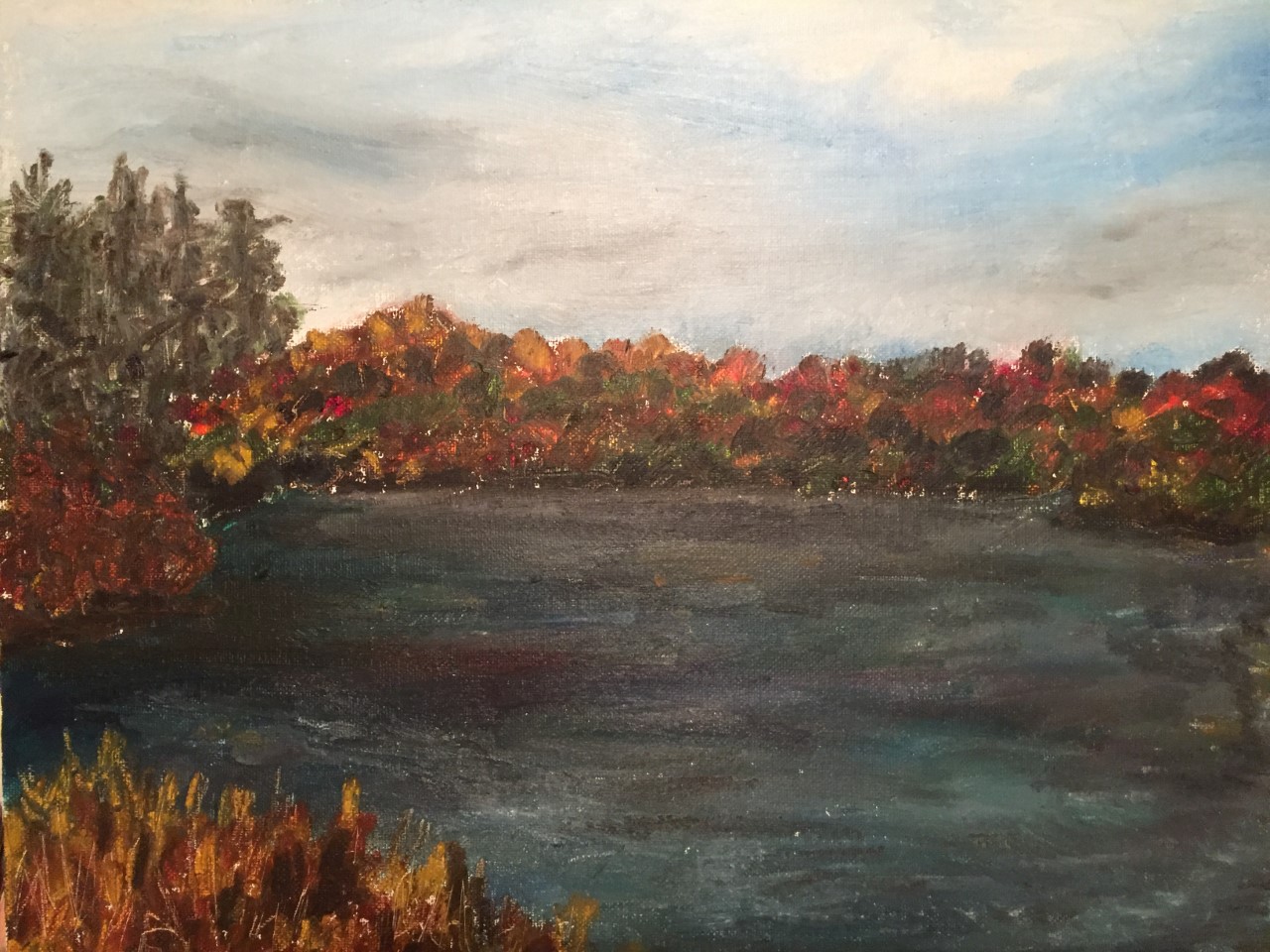 Autumn in Wellesley College
Panel canvas, oil sticks, 14x18
Hudson River Sunset
Red Rock Canyon
Stretched canvas, oil, palette knife
Bar Harbor
Stretched canvas, oil 30x36
Boat of My Dreams
Panel canvas, oil, palette knife, 16X20
In Memory of Janusz Korczak
Mount Fuji
Beacon Hill Lamp Post
A reflection study
Winter Afternoon
In this painting, I explored textures of different mediums I was painting, movement, and depiction of white.
Snowstorm
This was my view from my window in our last Nor'easter.
Boston Sunset
Garden in Foliage
Tree in Esplanade
This is my first surrealist piece which depicts a real tree in the Esplanade in the summer with abstract leaves that I added in the fall, inspired by our beautiful foliage. I enjoy the play between the real and the unreal in this painting, for the eye moves between realistic shadows, to leaves that I made up on the tree, to reality between the branches; it's like a game.
Galaxy
Late Bloomer
Irises
Sunset on the Hudson
Grabbing for Life
Wachusett Mountain Path
Ocean Reflection Study
Vase with Flowers
Esplanade
Mirror Reflection, Glass, and Still Life Study
Waterfall
Morning after Snowfall
Wachusett Mountain Trees
Flower Shower
Birch Trees in the Fall (Sold)
Delpht River
My family and I vacationed in Amsterdam and went to Delft on a day trip. We were surprised to find that the river was green!
Light at the End of the Tunnel
When I painted this, I imagined looking up at the bright sky from the bottom of a well. I hope this will be a reminder of hope that, whatever troubles may come your way, you climb your way out of them into peace.
Contemplation in Beauty
1
2
3
4
5
6
7
8
9
10
11
12
13
14
15
16
17
18
19
20
21
22
23
24
25
26
27
28
29
30
31
32
33
34
35
36
37
38
39
40
41
42
43
44
45
46
47
48
49
50
51
52
53
54
55
56
57
58
59
60
61
62
63
64
65
66
67
·
·
·
·
·
·
·
·
·
·
·
·
·
·
·
·
·
·
·
·
·
·
·
·
·
·
·
·
·
·
·
·
·
·
·
·
·
·
·
·
·
·
·
·
·
·
·
·
·
·
·
·
·
·
·
·
·
·
·
·
·
·
·
·
·
·
·